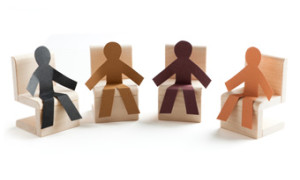 Our experts are available for various consulting services and trainings in several different areas of design, implementation and evaluation of online presence effects in according to clients' goals and targets. Basic activities are later segmented in different sub-activities tailored to clients specific needs and requests.
Consultations and trainings can be categorized as following:
DEFINING ONLINE STRATEGY
Different aspects of defining business, sales and promotional strategies, created in accordance to specific goals.
ONLINE STRATEGY IMPLEMENTATION
Implementation of business applicability and web development
Definition, implementation and optimization of various sales and promotion tactics
INTERNET PROMOTION/COMMUNICATION
Defining and choosing different ways for marketing and PR tactics realization in accordance to the client's goals.
SALES OPTIMIZATION
We are offering different solutions to the process of technical solutions optimization, content creation and promotion technics intended for sales improvement.
EVALUATION AND EFFECTS OPTIMIZATION
We are using various methods of analysis and data mining in order to get usable business information. This data is later used in strategy creation.