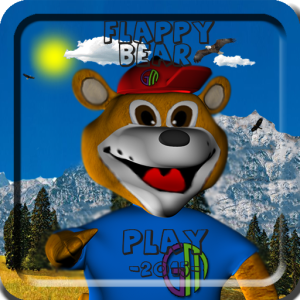 Flappy bear 3D is a flappy bird similar game. Bears can not flapp like a bird does, but they can ride a flappy animal or insect. Our flappy bear rides a hornet who takes him through obstacles. Ride the hornet and avoid obstacles. All who love this type of game can enjoy a hornet ridding flappy bear. We know it is not a flappy birds game, but our one is even better. Our game has a 3D bear in 2D environment, with 3 flying stages. Use your rhythm to tap Flappy Bear through his way between the tries! Listen to our remixed Hornet music that makes the atmosphere more relaxed. If You're looking for a flappy bird like challenge, Flappy Bear is your best choice, for good arcade game with no wifi needed for gameplay.
Being heavier than it predecessor, the flappy hornet, we expect it to be more appealing to more demanding players.
Get it on google play and see if we are wrong.